For a printable version of the August 2021 Resident Calendar (which includes all content as listed below)
Please read carefully and keep for your information.
Office Hours:
Monday-Thursday, 8AM-6PM
Closed daily for lunch 12PM-1PM
Maintenance After hours number for emergencies only call 843-639-1528. The Housing Authority Office will be closed on Mon, July 5, 2021 in observance of the Fourth.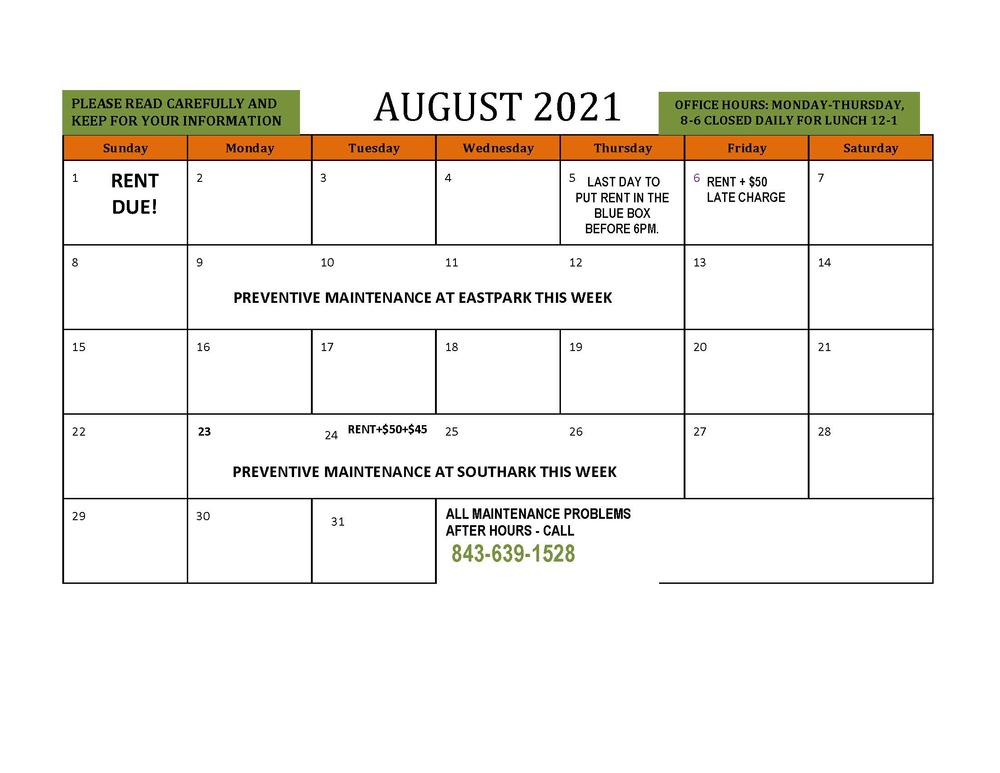 August 1 - Rent Due
August 6 - Last Day to Put Rent in the Blue Box before 6 pm
August 6 - Rent + $50 Late Charge
August 9-12 - Preventative Maintenance at Eastpark This Week!
August 24 - Late Rent Due +$50 +$45 Court Cost
August 23-26 - Preventive Maintenance at Southpark This Week!