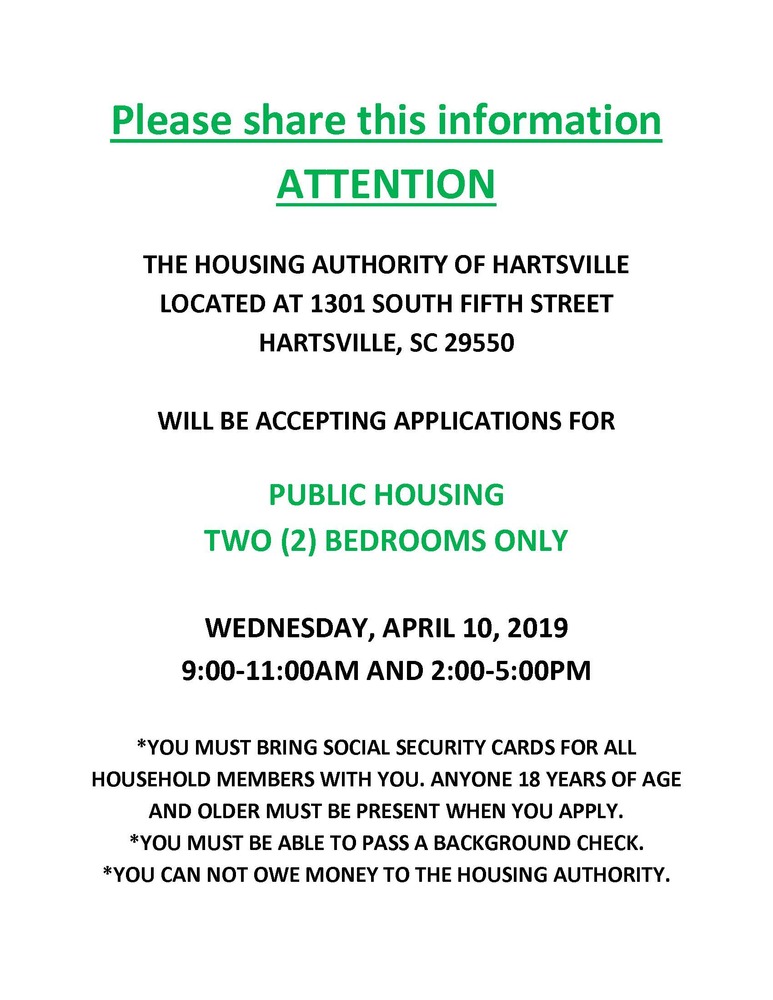 Attention
The Housing Authority of Hartsville, located at 1301 South Fifth Street Hartsville, SC 29550 will be accepting application for public housing two (2) bedrooms only.
Wednesday, April 10, 2019
9:00 - 11:00 am AND 2:00 - 5:00 pm
*You must bring social security cards for all household members with you. Anyone 18 years of age and older must be present when you apply.
*You must be able to pass a background check.
*You can not owe money to the Housing Authority.