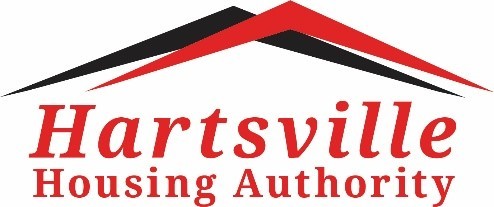 The Housing Authority of the City of Hartsville announces the unveiling and implementation of our new logo brand identity.
Our new logo brand is unique to the Housing Authority of Hartsville. The new logo features an abstraction of two house roofs to illustrate our goal of putting a roof over a resident's head. The logo colors are the Hartsville Public School colors to reinforce the sense of community.
Our Mission Statement at Hartsville Housing:
The Housing Authority of Hartsville is committed to providing quality, affordable housing that is decent and safe, to eligible families in this community in a nondiscriminatory manner. We strive to make the best use of all available resources so that our residents may live in an environment that is clean, well-maintained and attractive.
The new image brand captures the Housing Authority of Hartsville's spirit and will be used internally and externally to identify our projects. The new logo brand was produced for us by creative agency, Brooks Jeffrey Marketing, Inc., an award-winning national firm serving housing authorities nationwide.