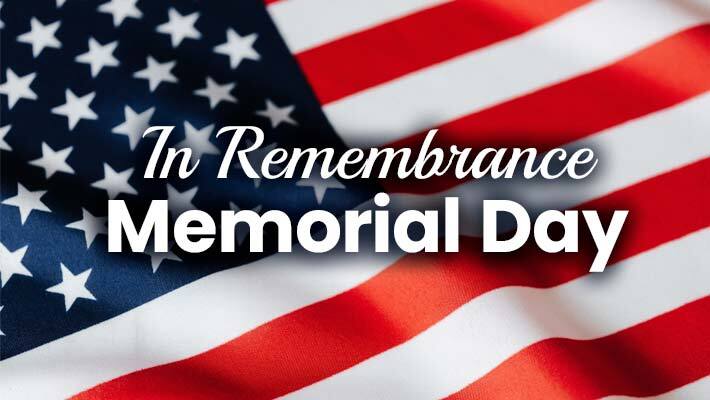 While you're out barbecuing and with family and friends this Memorial Day weekend, please take time to remember the brave men and women of the Armed Forces that didn't get to take off the uniform. Memorial Day is a day of mourning the U.S. Military Personnel who have died while serving in the United States Armed Forces. They paid the ultimate sacrifice while helping keep the United States the land of the free and the home of the brave!
We want to wish everyone safe travels during the Memorial Day weekend, for those who are visiting family and friends in other cities and states. The holiday weekend tends to bring increased traffic on the roads, so please travel safely!
As always, please let us know if we can ever be of assistance. Have a wonderful and thankful Memorial Day weekend!